Short & Company joins the Floydfest 2021 lineup
Short & Company announces their addition to the 2021 Floydfest lineup as an On The Rise Artist, joining acts Sturgil Simpson, Old Crow Medicine Show, Goose, Leftover Salmon, Keller Williams, and fellow KY artists Mama Said String Band, Nic Jamerson & the Morning Jays, Restless Leg String Band & more for a 5-day celebration of music & art nestled in the beautiful Blue Ridge Mountains of Southwest Virginia featuring over 100 performers on 8+ stages!
Get your tickets, camping info and more: FloydFest.com
We are excited to announce the live airing of "An Evening With Healing Appalachia" Friday, February, 12th 8pm EST through Facebook & YouTube. 
We missed you this past year. Instead of waiting until we can see you in Lewisburg again, Healing Appalachia will stream highlights from the sold-out 2019 concert along with exclusive interviews recorded during the festival and throughout the past three months. 
Revisit music from 
Tyler Childers 
Brian Fallon
Arlo McKinley 
Jeremy Short of Short & Company 
 & Senora May 
Exclusive interviews with Healing Appalachia founder Charles Hatcher, co-founder Ian Thornton, and music therapist & addiction specialist Margaret Moore, Ph.D. 
Although live music has taken a pause until further notice, the opioid epidemic has only increased during the pandemic. According to the CDC, the overdose death rate hit a record 81,000 deaths in the U.S. - a 38.4% increase from June 2019 to May 2020. Lockdowns have added to the challenge, especially for those who face depression and other mental health disorders. 
We ask everyone to check in on friends and look out for one another! 
We hope that this viewing will stir a sense of community and share the remembered magic of gathering for live entertainment while also bringing awareness, empathy and action to Healing Appalachia & Hope in the Hills as we lift up Appalachia's recovery community. 
Tune in for the live premiere on our Facebook page and YouTube channel. 
To donate to Healing Appalachia please visit: https://healingappalachia.org/donate or PayPal finance@hopeinthehillswv.org
Short & Company hits the road
for March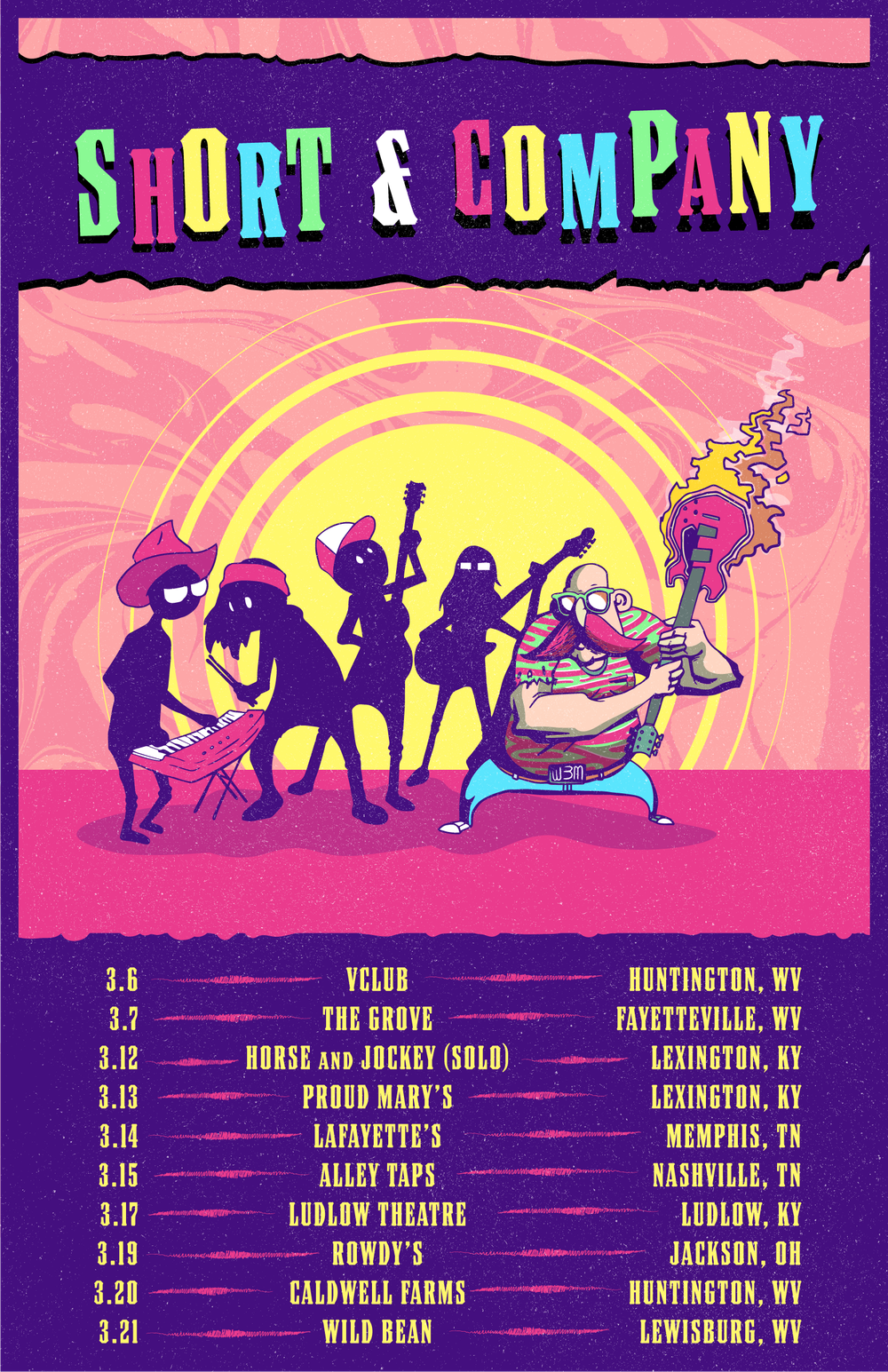 SHORT & COMPANY ON BALCONY TV
Check out the new Video for "Shake It Off" shot by BalconyTV on the rooftop of the historic Frazier History Museum!